The Moonstone by Wilkie Collins (Paperback)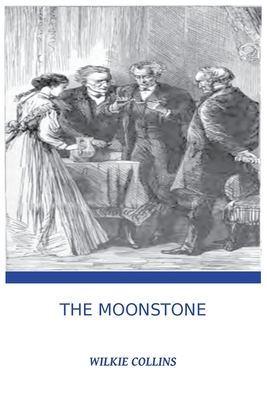 $62.36

Usually Ships in 1-5 Days
Description
---
Rachel Verinder, a young English woman, inherits a large Indian diamond on her eighteenth birthday. It is a legacy from her uncle, a corrupt British army officer who served in India. The diamond is of great religious significance and extremely valuable, and three Hindu priests have dedicated their lives to recovering it. The story incorporates elements of the legendary origins of the Hope Diamond (or perhaps the Orloff Diamond or the Koh-i-Noor diamond). Rachel's eighteenth birthday is celebrated with a large party at which the guests include her cousin Franklin Blake. She wears the Moonstone on her dress that evening for all to see, including some Indian jugglers who have called at the house. Later that night the diamond is stolen from Rachel's bedroom, and a period of turmoil, unhappiness, misunderstandings and ill luck ensues. Told by a series of narratives from some of the main characters, the complex plot traces the subsequent efforts to explain the theft, identify the thief, trace the stone and recover it.
Colonel Herncastle, an unpleasant former soldier, brings the Moonstone back with him from India where he acquired it by theft and murder during the Siege of Seringapatam. Angry at his family, who shun him, he leaves it in his will as a birthday gift to his niece Rachel, thus exposing her to attack by the stone's hereditary guardians, who will stop at nothing to retrieve it.
Rachel wears the stone to her birthday party, but that night it disappears from her room. Suspicion falls on three Indian jugglers who have been near the house; on Rosanna Spearman, a maidservant who begins to act oddly and who then drowns herself in a local quicksand; and on Rachel herself, who also behaves suspiciously and is suddenly furious with Franklin Blake, with whom she has previously appeared to be enamoured, when he directs attempts to find it. Despite the efforts of Sergeant Cuff, a renowned detective, the house party ends with the mystery unsolved, and the protagonists disperse.