Earthrise (Earthbound #3) (Paperback)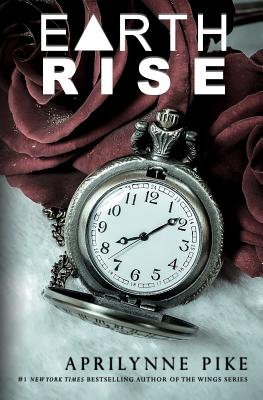 $13.79
Usually Ships in 1-5 Days
Other Books in Series
This is book number 3 in the Earthbound series.
Staff Reviews
---
Aprilynne Pike's latest novel Earthbound is a fantastic beginning to what is sure to be a great series.  Tavia is hiding-out with her aunt and uncle after being the only survivor of plane crash.  She lost both of her parents and is now just trying to piece her life back together.  On the plus side, she met a cute boy at the library who seems to be the only one pulling her out of her haze of grief and recovery.  Things are starting to go back to normal – whatever that is – until Tavia starting seeing a mystery boy who is dressed in clothes dating back to the 1800?s.  However all of this is only the beginning of "strange new occurrences" for Tavia and before long she and Benson, her library boy, are fleeing from her aunt and uncle.
I am so excited for this new series.  Pike has  a very lush and dynamic language that made it very easy to escape into her story, specifically when describing the cold.   I felt like I was walking outside in the bitter colds of the arctic.  Her characters are engaging and believable.  I really like Tavia.  She is an amazingly well developed character and I found her to have a unique voice that immediately pulls you into the story.  I also liked that she isn't a petty shallow character, but is a girl who is already thinking for herself before the crisis happens.  Although surviving a plane crash does seem like it would make you more grown-up than simply going to school and learning that you have a cool supernatural ability. Needless to say, I am eagerly awaiting book two.
— Jody
Description
---
Even with the power to create and destroy at will, Tavia Michaels couldn't save her parents. She couldn't save the boy she's loved for countless lifetimes. She barely managed to save herself from the treachery of supposed friends. So how can she save the world from a deadly plague--and the immortals spreading it? As the events of EARTHBOUND and EARTHQUAKE reach their thrilling conclusion, no one is safe--Tavia least of all.
About the Author
---
Aprilynne Pike is a critically acclaimed, #1 New York Times best-selling author of young adult fiction. At the age of twenty she received her BA in Creative Writing from Lewis-Clark State College in Lewiston, Idaho. When not writing, Aprilynne can usually be found running; she also enjoys singing, acting, reading, and working with pregnant moms as a childbirth educator and doula. Aprilynne lives in Arizona with her husband and their four children.