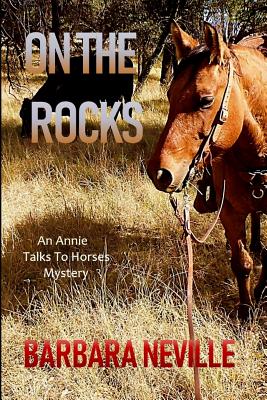 Email or call for price
Special Order - Subject to Availability
Description
---
Will the universe give Annie a break? Or will it break her?
"I'm really loving this book. It's funny and thought-provoking..."-Laura, Goodreads.
"To me it was mystery romance. The plus in this book was Annie and Lone Wolf." -Lorraine, Goodreads.
Two strong men, one empowered woman.
Start with a quirky cowgirl. Add a sheriff & a shaman who travel a wilderness west in search of peace. Sure as shootin', it won't be easy.
You'll like this book because it's a Western sci-fi reverse harem fantasy.
Annie's a strong woman looking for a fresh life. It started like this...
Her fiance finagled the evidence, and set her up to take the fall for his huge bank heist. She escaped the country by the skin of her teeth.
Now, hoping the law isn't hot in her heels, she starts over. New identity, new life, new place, borrowed horse, snarky mouth. A stranger in a wilderness land, she sidesteps into a new world.
An Apache man, Lone Wolf, saves her life. His equally tall, handsome brother, Spud, turns out to be the last man she wants to meet: the sheriff.
There's a huge reward. Dead or alive. Will her cover hold? Or will the sheriff, lock the cell door and throw away the key? Or worse...
"On the Rocks" is the first standalone novel in Barbara Neville's Spirit Animal mystery series.

Buy "On the Rocks" now and watch Annie thread her way into your heart. You'll want to read it all night long.
About the Author
---
Barbara Neville lives on a ranch in southern Arizona with 2 excellent horses, 2 aristocratic cats, a scruffy blue heeler, two hard working Great Pyrenees, goats and a zillion free range chickens and guineas. One wonders how she has time to write between feedings. She has been a rancher, cowhand, horse trainer, prospector, construction laborer, tree planter and a deckhand on Alaskan fishing boats. She has lived at various remote locations around the West. A one day round trip to the bottom of the Grand Canyon and back afoot, and many mountain ski touring and snowshoe and hiking backpack weeks pepper her history. Surfing and snorkeling were her hobbies in Hawaii. A wilderness adventurer in many climes, she raises goats, makes her own cheese & rides the world's greatest horses one of whom made the cover of 'On the Rocks'.