Guilty Minds (Large Print / Hardcover)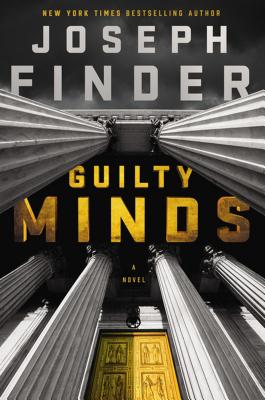 $43.19
Usually Ships in 1-5 Days
Description
---
"New York Times" bestselling author Joseph Finder delivers an exhilarating thriller featuring fan favorite Nick Heller.
Nick Heller is a private spy a private intelligence operative, based in Boston, hired by lawyers and politicians and even foreign governments. A veteran of the war in Iraq, he served in the Special Forces and later worked in covert ops for the Department of Defense.
In "Guilty Minds" he's called in to help out in a delicate, potentially explosive situation. The chief justice of the Supreme Court is about to be defamed by a powerful gossip website called "SlanderSheet," which specializes in dirt on celebs. In mere days they will publish an expose documenting that the chief justice had liaisons with an escort, paid for by a wealthy casino mogul who recently had a case before the court. Nick has forty-eight hours to prove the story is baseless. But when the call girl is found murdered, the case takes an unexpected and dangerous turn. . . .

About the Author
---
JOSEPH FINDER is the "New York Times" bestselling author of twelve previous novels, including "The Fixer," "Suspicion," "Vanished," and "Buried Secrets." Finder's international bestseller "Killer Instinct" won the International Thriller Writers's Thriller Award for Best Novel of 2006. Other bestselling titles include "Paranoia" and "High Crimes," which both became major motion pictures. He lives in Boston.