Sanctuary Bay (Hardcover)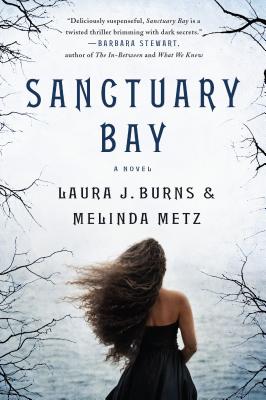 Description
---
When Sarah Merson receives the opportunity of a lifetime to attend the most elite prep school in the country-Sanctuary Bay Academy-it seems almost too good to be true. But, after years of bouncing from foster home to foster home, escaping to its tranquil setting, nestled deep in Swans Island, couldn't sound more appealing. Swiftly thrown into a world of privilege and secrets, Sarah quickly realizes finding herself noticed by class charmer, Nate, as well as her roommate's dangerously attentive boyfriend, Ethan, are the least of her worries. When her roommate suddenly goes missing, she finds herself in a race against time, not only to find her, but to save herself and discover the dark truth behind Sanctuary Bay's glossy reputation.
In this genre-bending YA thriller, Sanctuary Bay by Laura J. Burns and Melinda Metz, Sarah's new school may seem like an idyllic temple of learning, but as she unearths years of terrifying history and manipulation, she discovers this "school" is something much more sinister.
About the Author
---
LAURA J. BURNS and MELINDA METZ have written many books for teens and middle-grade readers, including the Edgar-nominated mystery series Wright and Wong and the YA novels Crave and Sacrifice. They have also written for the TV shows ROSWELL, 1-800-MISSING, and THE DEAD ZONE. Laura lives in New York and Melinda lives in North Carolina, but really they mostly live on email, where they do most of their work together!