The Second Perimeter (Joe DeMarco Thrillers) (Mass Market Paperbound)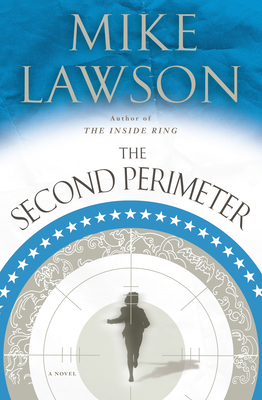 $7.99
Usually Ships in 1-5 Days
Staff Reviews
---
Second Perimeter is the second book featuring Joe DeMarco by Mike Lawson and what a riveting read. I was completely glued to the book. The Secretary of the Navy's nephew believes he has uncovered coworkers committing fraud and wants his uncle to start an investigation. The Secretary is skeptical and decides to ask Joe's boss to check things out before launching an official government investigation. Joe takes off to start his work and Emma decides to join him. Before long the two are knee deep in a much larger crime than fraud, and things are beginning to escalate when the criminals take a personal interest in Emma.
This book is fully of suspense and surprises creating an edge of your seat read. Lawson did such a great job of keeping me guessing all the way to the end. He incorporates all kinds of details making the story totally realistic. I found myself completely absorbed by the information on the Navy and national security, not to mention the all of the intricate plot twists. If you need a new thriller novel, be sure to start the Joe DeMarco series.
— Tricia
Description
---
"A rich variety of spies, former spies, and criminal operatives entangled in a deadly and suspenseful war of attack and reprisal. What could be more entertaining?" --Thomas Perry
When the Secretary of the Navy's nephew tells him that two colleagues at a naval base are committing fraud, he is skeptical and reluctant to start an official investigation. So he asks Speaker of the House John Mahoney to send his fixer, Joe DeMarco, to check out the story. DeMarco and his friend Emma, a semi-retired intelligence agent, soon realize that what they thought was a low-stakes government swindle is something far more terrifying. Soon they're mixed up in a deadly conflict with Chinese spies, and not only is Emma's life in danger, but Mahoney's is as well.
About the Author
---
Mike Lawson, a former senior civilian executive for the U.S. Navy, is the author of six novels starring Joe DeMarco: The Inside Ring, The Second Perimeter, House Rules, House Secrets, House Justice, and House Divided.