Kushiel's Chosen: A Novel (Kushiel's Legacy #2) (Paperback)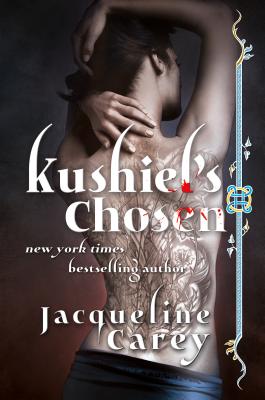 Description
---
Following hard on the heels of Kushiel's Dart, Jacqueline Carey's spectacular debut novel, comes Kushiel's Chosen, the second in the glittering and riveting Kushiel's Legacy Trilogy.
Phèdre nó Delaunay has survived much in her short life; she is an anguissette, a courtly spy, and the keeper of a nation's secrets. She has saved a kingdom, kept her people from a barbaric invasion, and thwarted Melisande Shahrizai, a ruthless, Machiavellian villainess.
But her gods are not yet finished with Phèdre, for while the young queen who sits upon the throne is well loved by the people, there are those who believe other heads should wear the crown-Melisande was able to escape the royal guard, and is not done scheming for power and revenge. To save all she holds dear, Phèdre will travel from the sun-drenched villas of La Serenissima to the wilds of old Hellas, and will discover a plot so dreadful as to make the earth tremble . . .
About the Author
---
Jacqueline Carey is the author of the bestselling Kushiel trilogy (Kushiel's Dart, Kushiel's Chosen, and Kushiel's Avatar) and her epic fantasy duology, The Sundering (Banewreaker and Godslayer). She has won the Locus Award for Best First Novel and the Romantic Times Reviewers' Choice Award for Best Fantasy Novel. Her books have been listed on many booksellers' top ten fantasy books lists. Always an avid reader, Carey began writing fiction as a hobby in high school. After graduating from Lake Forest College, she worked for six months at a bookstore in London, and returned to the United States with a driving passion to write professionally. She resides in western Michigan.