The Novels of Tiger and Del, Volume I (Paperback)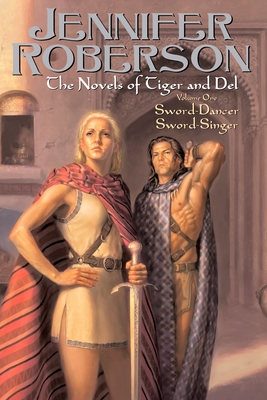 $17.60
Email or call for price.
Description
---
He was Tiger, born of the desert winds, raised as a slave and winning his freedom by weaving a special kind of magic with a warrior's skill. She was Del, born of ice and storm, trained by the greatest of Northern sword masters. Together, they discover a kinship and friendship that grows to love while facing dangers of both sword and sorcery.
About the Author
---
Jennifer Roberson is the author of the Sword-Dancer Saga and the Chronicles of the Cheysuli, and collaborated with Melanie Rawn and Kate Elliott on the historical fantasy The Golden Key, a finalist for the World Fantasy Award. She has also published three historical novels, and several in other genres. An exhibitor and breeder of Cardigan Welsh Corgis, she lives on acreage in Northern Arizona with eight dogs and two cats. She is currently working on the third Karavans novel, with prologue available at her website, http://www.cheysuli.com/author/Index.html.