The Other Boleyn Girl (Plantagenet and Tudor Novels) (Paperback)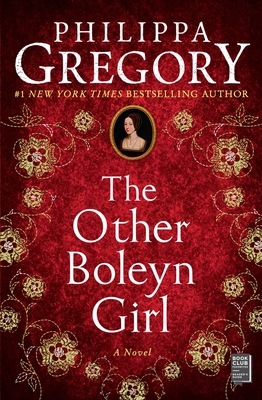 $16.99
Usually Ships in 1-5 Days
Staff Reviews
---
This is easily my favorite Philippa Gregory novel. Gregory captures Mary and Anne's rivalry perfectly and has great depictions of both women. She shows how ambitious Anne was in her quest to hold Henry and become queen, as well as bringing to light the family pressures that were placed on her. The court intrigue in this novel is some of the juiciest scandalous and devious manipulations that I have read to date. Overall, Gregory does a wonderful job of showing you how complicated all of the court allies were and how hard it was to stay in King Henry's VIII favor; you really find yourself transported to that time. I would recommend this as the first book of Gregory's to read, however I have loved the majority of her English court novels.
— Jody
Description
---
The #1 New York Times bestseller from "the queen of royal fiction" (USA TODAY) Philippa Gregory is a rich, compelling novel of love, sex, ambition, and intrigue surrounding the Tudor court of Henry VIII, Anne Boleyn, and the infamous Boleyn family. When Mary Boleyn comes to court as an innocent girl of fourteen, she catches the eye of the handsome and charming Henry VIII. Dazzled by the king, Mary falls in love with both her golden prince and her growing role as unofficial queen. However, she soon realizes just how much she is a pawn in her family's ambitious plots as the king's interest begins to wane, and soon she is forced to step aside for her best friend and rival: her sister, Anne. With her own destiny suddenly unknown, Mary realizes that she must defy her family and take fate into her own hands. With more than one million copies in print and adapted for the big screen, The Other Boleyn Girl is a riveting historical drama. It brings to light a woman of extraordinary determination and desire who lived at the heart of the most exciting and glamorous court in Europe, and survived a treacherous political landscape by following her heart.
Praise For…
---
"You want a real page-turner, but you don't want to tarnish your reputation for literary taste. The Other Boleyn Girl is your kind of...book."
-- Janice Numura, Newsday