Pride and Prejudice (Paperback)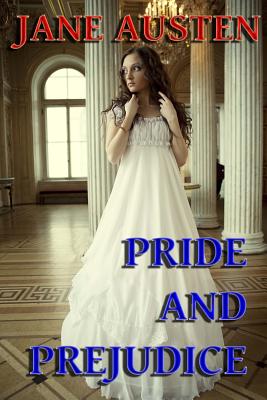 $10.34
Usually Ships in 1-5 Days
Description
---
Meet Elizabeth Bennet, twenty years old, smart, sarcastic, attractive, and a little quick to judge based on selective first impressions. When she first meets Mr. Darcy, she is not impressed. The man is not fond of dancing or making light conversation.
When Elizabeth's sister, Jane, catches cold and is forced to stay at Netherfield for a short time, Elizabeth arrives to take care of her, and is forced to spend time with that condescending Mr. Darcy.
She has no interest in him, of course, preferring to spend time with Mr. Wickham, and a love triangle is formed where Wickham and Darcy are enemies and both want to be with Elizabeth.
This classic novel of romance among the landed gentry at the turn of the 19th century has been one of the most popular novels of English literature.
About the Author
---
Jane Austen (1775-1817) wrote romantic novels set among the landed gentry, and won herself a place as one of the favorite and most-read writers in English literature. Scholars and critics appreciate her social commentary and her irony, while normal readers love her for her characters and stories. While her plots tended to be comic, they focused on how women had to depend on marriage to secure social standing and economic security in the late 18th and early 19th centuries.