Max Helsing and the Thirteenth Curse (Hardcover)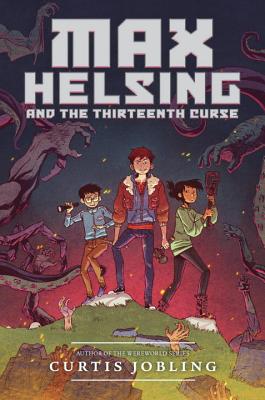 Other Books in Series
This is book number 1 in the Max Helsing: Monster Hunter series.
Description
---
Max is just your average kid growing up in Gallows Hill, a small town outside of Boston--well, except that he lives in a gothic mansion with an old former prizefighter, and his after-school job is carrying on the monster-hunting tradition of his family, the van Helsings. Despite the bloody legacy he's inherited, Max always tries to be kind and fair to the ghouls, demons, and other creatures he encounters. So he's confused when monsters start attacking him willy-nilly--even those he thought of as friends. Max discovers he's been cursed by an evil Warlock who intends to reclaim the earth for the monsters. To save his life, Max must rely on his gearhead friend Syd, his boy-genius neighbor Wing, and his brand-new puppy for help. But time is running out, and if they can't figure out how to break the Thirteenth Curse, Max--and the world as we know it--will be in deep, deep trouble...
About the Author
---
Curtis Jobling is the author of the Wereworld series, which includes Rise of the Wolf, which was shortlisted for the 2011 Waterstone's Prize, Rage of Lions, Shadow of the Hawk, Nest of Serpents, Storm of Sharks, and War of the Werelords. He is also the designer of the worldwide hit children's television show Bob the Builder, and the author/illustrator of numerous children's books. He lives with his family in Cheshire, England. Visit Curtis online at curtisjobling.com.