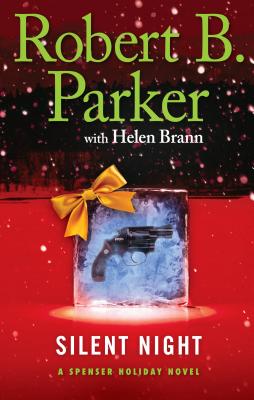 Email or call for price
Special Order - Subject to Availability
Description
---
Brann does a seamless job Diehard Parker fans will be delighted. "Publishers Weekly"
"A special treat for the holiday season a rumination on Christmas, family, and the meaning of home as conceived by Robert B. Parker."
It's December in Boston, and Spenser is busy planning the menu for Christmas dinner when he's confronted in his office by a young boy named Slide. Homeless and alone, Slide has found refuge with an organization named Street Business, which gives shelter and seeks job opportunities for the homeless and lost. Slide's mentor, Jackie Alvarez, is being threatened, and Street Business is in danger of losing its tenuous foothold in the community, turning Slide and many others like him back on the street. But it's not a simple case of intimidation Spenser, aided by Hawk, finds a trail that leads to a dangerous drug kingpin, whose hold on the at-risk community Street Business serves threatens not just the boys safety and security, but their lives as well.
Unfinished at the time of his death, "Silent Night" was completed by Parker's longtime agent, whose decades-long association with Parker's work gives her unique insight and perspective to his voice and storytelling style. Her contribution also speaks volumes about their enduring friendship.
About the Author
---
Robert B. Parkerwas the author of seventy books, including the legendary Spenser detective series, the novels featuring police chief Jesse Stone, and the acclaimed Virgil Cole-Everett Hitch westerns, as well as the Sunny Randall novels. Winner of the Mystery Writers of America Grand Master Award and long considered the undisputed dean of American crime fiction, he died in January 2010.

Helen Brannwas Robert B. Parker's literary agent for thirty-two years, from 1978 to 2010, and is the Literary Executor for the Robert B. Parker Estate. She is the owner of The Helen Brann Agency, Inc., which she founded in 1973."
Praise For…
---
Praise for SILENT NIGHT "This is the perfect holiday treat for crime readers needing another Spenser fix"
—Library Journal
 
"Brann does a seamless job…Diehard Parker fans will be delighted."
—Publishers Weekly

Praise for Robert B. Parker "Is there a more promising opening in contemporary crime fiction than Boston PI Spenser opening  his office door to a new client? Instantly we get Spenser's clear-eyed view of the client, what his or her dress and stature have to say, and the rat-a-tat-tat of Spenser's wise-guy answers to the client's queries…a series of unflagging excellence…Great plotting, clever dialogue, and Spenser's mouthwatering cooking all make for a fantastic time." —Booklist (starred)
  Parker's dialogue, clever to a fault, moves his tales along at a natural, human pace as his characters square off, verbs and nouns used like switchblades." —The Chicago Sun Times
  "A fast and fun outing…Parker was a true stylist. His strength was in his sparseness and Painted Ladies shows him in fine form." —The Boston Globe
  "As with all of Parker's 70 novels, the prose is tight and muscular and the dialogue is superb. A must read for faithful fans of the series."  — Associated Press
  "In Spenser's end is his beginning....Spenser can still nail a person's foibles on first meeting, still whip up a gourmet meal in a few minutes, still dispatch the thugs who haunt his office and his home, and do it all while maintaining a fierce love of Susan Silverman and English poetry....Long live Spenser." — Booklist