The Knitting Circle (Paperback)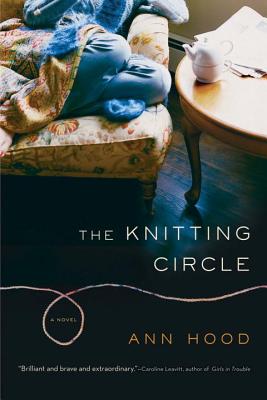 $14.95
Usually Ships in 1-5 Days
Staff Reviews
---
Ann Hood's The Knitting Circle is filled with tragedy and also the wonders of friendship and the strength to move forward.  Mary suffers the devastating lost of her only child and feels as if she is going to cave-in on herself.  She finds that she is now unable to do the activities that once brought joy to her life.  Reluctantly she joins a knitting circle to help fill her endless days.  As she learns new knitting skills she also learns about the other women in the group and the incredible strength that resides in all of us.
I really liked all of the characters.  Hood did a great job of showing the courage and strength of all the women as well as showing how the friendships between them encouraged their emotional growth.  This is a very realistic and tragic story, but Hood balanced the grief with the hope perfectly.  I was  heartbroken at the beginning but could see a  glimmer of hope coming to swoop into the story.  Aside from loving all of the characters and their charm, I also loved all of the knitting.  The description of the yarn's color and texture was incredible.  I finished the book and wanted to reach for my knitting needles.  I think any contemporary fiction reader will enjoy this book as well as knitting fans.
— Bobbe
Description
---
After the loss of her only child, Mary Baxter finds herself unable to read or write, the activities that used to be her primary source of comfort. She reluctantly joins a knitting circle as a way to fill her lonely days--not knowing it will change her life. As they teach Mary new knitting techniques, the women in the circle also reveal their own secrets of loss, love, and hope. With time, Mary is finally able to tell her own story of grief, and in so doing finds the spark of life again.