The Old Gray Wolf (Hardcover)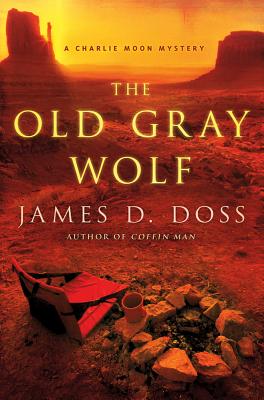 Description
---
Colorado rancher and investigator Charlie Moon accidentally kills a purse snatcher with ties to the mob in Doss's latest gem
Former police officer, sometime tribal investigator, and current rancher Charlie Moon and Chief of Police Scott Parris didn't mean for things to get out of hand, but the purse-snatching LeRoy Hooten left them with little choice when he made a run for it. When Hooten dies due to his injuries, as bad as they feel about it, there is little that they can do. However, the dead man's mother a widow to a brutal mobster wastes no time making a call to an old associate to settle the score.
With an assassin on his way, the FBI close behind, and a new P.I. bringing up the rear, Moon and Parris will need to watch their backs in Doss's raucous addition to his wild and witty western mystery series.
About the Author
---
JAMES D. DOSS is the author of the sixteen previous Charlie Moon mysteries. Two of the Moon books were named among the best books of the year by "Publishers Weekly."