Daughter of the Sun: A Novel of The Toltec Empire (Paperback)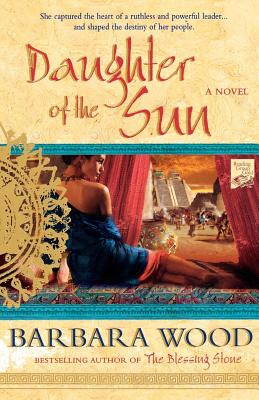 $26.99
Usually Ships in 1-5 Days
Staff Reviews
---
Daughter of the Sun by Barbara Woods is an incredibly enjoyable historical read. The tale takes place in the Chaco Canyon with the mysterious Anasazi people. Hoshi'tiwa has a simple plan; live in her village and marry a storyteller apprentice when the time is right. However, Hoshi'tiwa soon finds herself on another path when she is taken from her home by the Toltec and forced into a new and dangerous world. Now, she must find her strength and become a member of the Center Place. Wood's does a great job of showing all sides of humanity, including the darker more violent side. Her story is well written and she has fully developed characters. If you are looking for a new historical author, Barbara Wood would be an excellent choice.
— Polly
Description
---
Seventeen-year-old Hoshi'tiwa had a simple life: The daughter of a humble corn grower, she planned to marry a storyteller's apprentice. But her world is turned upside down when she is captured by the powerful and violent ruler of an infamous city with legends of untold wealth and unspeakable acts of violence to its name. Hoshi'tiwa is suddenly thrown into the court of the Dark Lord, and as she struggles for power, she begins an illicit affair with the one man who has the ability to destroy her.
Bestselling author Barbara Wood has crafted a sweeping saga of one woman's struggle to survive within the dangerous and exotic world of the Toltec court. Set against the backdrop of Chaco Canyon and the mysterious Anasazi people, Daughter of the Sun is an unforgettable novel of power, seduction, murder, and betrayal.
About the Author
---
Barbara Wood is an internationally bestselling author of over twenty books, including the historical novels Woman of a Thousand Secrets, The Blessing Stone and Sacred Ground. She lives in Riverside, California.