The Redeemer: A Harry Hole Novel (6) (Harry Hole Series) (Hardcover)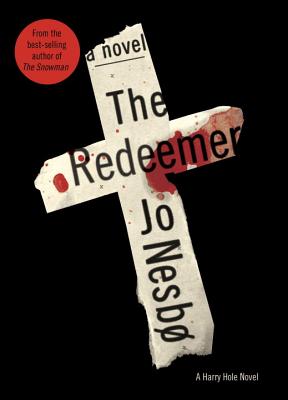 Description
---
A fantastically gripping thriller from the best-selling author of The Snowman.

Christmas shoppers stop to hear a Salvation Army concert on a crowded Oslo street. A gunshot cuts through the music and the bitter cold: one of the singers falls dead, shot in the head at point-blank range. Harry Hole—the Oslo Police Department's best investigator and worst civil servant—has little to work with: no suspect, no weapon, and no motive. But Harry's troubles will multiply. As the search closes in, the killer becomes increasingly desperate, and Harry's chase takes him to the most forbidden corners of the former Yugoslavia.

Yet it's when he returns to Oslo that he encounters true darkness: among the homeless junkies and Salvationists, eagerly awaiting a savior to deliver them from misery—whether he brings new life or immediate death.

With its shrewdly vertiginous narrative, acid-etched characters, and white-hot pace, The Redeemer is resounding proof of Jo Nesbø's standing as one of the best crime writers of our time.
About the Author
---
Jo Nesbø's books, translated into forty-seven languages, have sold more than seventeen million copies worldwide. His other Harry Hole novels include The Redbreast, Nemesis, The Devil's Star, The Snowman (soon to be made into a major motion picture), The Leopard, and Phantom, and he is the author of Headhunters and several children's books. Among the many international awards he has received is the Glass Key Award for best Nordic crime novel, and he has been recognized by the Norwegian Broadcasting Corporation and the Norwegian book clubs with an award for the best Norwegian crime novel of all time. In addition, Nesbø has been short-listed for an Edgar Award and three times for the CWA International Dagger. He is also a musician, songwriter, and economist and lives in Oslo.