Pride and Prejudice (Oxford Children's Classics) (Hardcover)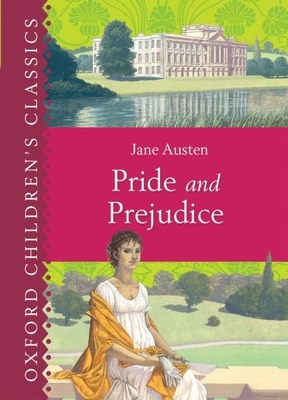 Description
---
When Elizabeth Bennet first meets Mr Darcy she finds him to be most arrogant man she has ever known. He, in turn, is determined not to be impressed by Elizabeth's beauty and wit. As events unfold their paths cross with more and more frequency, and their disdain for each other grows. Can they ever overcome their prejudices and realize that first impressions are not always reliable?
About the Series:
Oxford Children's Classics bring together the most unforgettable stories ever told. Complete and unabridged text allows children to discover the stories as they were meant to be read. Produced in beautifully designed hardback editions, the collection features well-loved classic stories readers will treasure and return to again and again.
About the Author
---
Jane Austen was an English novelist whose works of romantic fiction, set among the landed gentry, earned her a place as one of the most widely read writers in English literature. Her books remain popular and well-loved today.